Discover more from PRESS RUN
Fearless media commentary
Over 56,000 subscribers
Thank you always for the support! If you have a free subscription, please consider paying $6 a month, as I try to hold the press accountable in the in age of Trump.
Ultimately, this newsletter is only possible because of the support of readers like you who are backing a new kind of independent journalism.
Stay healthy.
Be kind.
---
Confirming the disloyal ways of Trump's 2016 campaign, the Senate Intelligence Committee released more bipartisan findings on Tuesday, reporting that the GOP election team worked closely with Russian operatives. Trump then lied about those contacts to Robert Mueller's investigators.
"Russian President Vladimir Putin ordered the 2016 hacking of Democratic Party accounts and the release of emails intended to harm Hillary Clinton's campaign," Bloomberg reported. "Moscow's intent was to harm the Clinton Campaign, tarnish an expected Clinton presidential administration, help the Trump Campaign after Trump became the presumptive Republican nominee, and undermine the U.S. democratic process." The report contains dozens of new findings that show a direct link between Trump associates and Russian intelligence.
The conclusions of the three-year probe are stunning — and they're not. It's shocking to think an American president was elected because his side gleefully reached out to a foreign adversary and leaned into their efforts to undercut the integrity of a U.S. election. (The report describes Trump's former campaign chairman Paul Manafort as a "grave counterintelligence threat.")
It's not shocking because it's Trump, it's 2020, and so much of his anti-American behavior has been normalized. It's been normalized by the Republican Party, which could not care less about Trump's treacherous behavior. It's also been normalized by the political press, whose woeful coverage of the Wikileaks email dump in 2016 helped elect Trump. That's why the press owes Clinton an apology.
Most in the media have never acknowledged, let alone apologized for, their shameful election performance. The new Senate report though, sheds additional light on that egregious failure. Now, after Trump threatened to defund the U.S. Postal Service so ballots cannot be counted, it's important to examine the media's 2016 shortcomings when covering Trump's authoritarian behavior.
At the time, journalists actively and irresponsibly hyped a Russia dark ops campaign. Despite revisionist claims that they had no idea Russia was behind the email scheme, journalists knew in the summer of 2016 the Kremlin was connected to the hack. Reporters and editors eagerly published and aired the stolen documents anyway, because the target was Hillary Clinton, whom most of them held in contempt.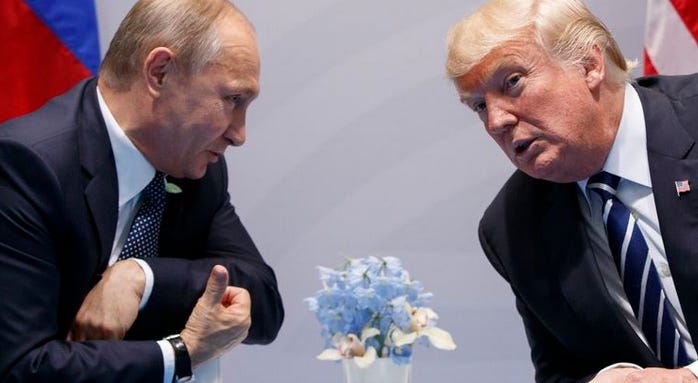 "We didn't know then what we know now," New York Times executive editor Dean Baquet claimed in 2018. "Obviously the origins of the emails are a far bigger story than what was contained in them. But we didn't know that at the time." Amy Chozick, who covered the Clinton campaign for the Times, later described herself as "an unwitting agent of Russian intelligence."
"We didn't know"? "Unwitting"? That's nonsense. In June 2016, a cybersecurity firm hired by the Democratic National Committee posted a public notice that concluded the hack had been carried out by two groups associated with Russian intelligence. And in July, top U.S. officials confirmed that Russians were behind the illegal attack on the DNC.
Still, the press went all-in, boosting Russian hackers who were peddling leaked emails that detailed mundane and often pointless revelations about the Clinton campaign. All of it was done under the bogus banner of "breaking news," and the phony claim that the emails provided a stunning look inside the Democratic operation. (They did not.) After the campaign, the Times itself conceded that news organizations became "a de facto instrument of Russian intelligence."
That's as far as the Times would go in terms of acknowledging its misguided role in the scandal. Following the election, when the paper's then-public editor published two pointed criticisms of the paper's "muted," "timid" and "unsettling" Russia coverage, she was summarily fired when the Times suddenly decided to eliminate the public editor position.
Putin's team successfully hijacked the 2016 campaign because the press served as willing conduits. Specifically because the press remained enthralled with the larger Clinton email storyline and treated it as a defining issue of the campaign, while she ran against an openly corrupt opponent who lied nonstop.
The dirty little secret was that journalists were deeply invested in any email storyline, and had been since March 2015. They wanted it be a blockbuster story.  The first woman to be nominated by a major party for president was defined, almost exclusively, by the email server she used years before while serving as secretary of state.
Colin Powell wasn't defined by the private emails he used as secretary of state. (And then deleted.) Jeb Bush wasn't defined by the private email he used as governor of Florida. And President George W. Bush's administration wasn't defined by the fact that nearly two dozen White House aides used private email accounts controlled by the Republican National Committee.
Only Clinton was defined by emails. In the summer and fall of 2016 when Putin and his operatives offered journalists a chance to hype another email story via the Wikileaks controversy, the press jumped at the opportunity to tell that tale.  
Today, U.S. intelligence officials are frantically warning that Russia is once again trying to help Trump win an election. This time, it's paramount that the press not help the Kremlin.
---
GOOD STUFF:
I saw some jokes on Twitter Monday night that it wouldn't be a Democratic Convention without a Bruce Springsteen video montage — it's funny because it's true!
That said, this was pretty great:
FUN STUFF — BECAUSE WE ALL NEED A BREAK
Bakar, "Hell N Back"
London's Abubakar Baker Shariff-Farr, better known as Bakar, is an intriguing and rising singer and songwriter whose music mixes elements of indie, ska, grime, and punk, alongside some brooding bits of spoken word.
Fun fact: "Hell N Back" recently landed in the No. 1 spot on Billboard's Adult Alternative Songs airplay chart, after a slow-motion, 27-week ascent. The climb began back in December when "Hell N Back" first debuted. That means it posted the longest rise to the top in that chart's 24-year history.
I mixed a lot of love with a lot of drugs, then I found you
She liked petty crimes, she had green eyes, like mountain dew
And where she go, I'll never know