Discover more from PRESS RUN
Fearless media commentary
Over 56,000 subscribers
Thank you always for your support. Please considering subscribing to PRESS RUN for just $6 a month. These are extraordinary times and they deserve a proudly progressive voice holding the press accountable.
Ultimately, this newsletter is only possible because of the support of readers like you who are backing a new kind of independent journalism.
Stay healthy.
Be kind.
---
In a marketplace stampede driven by anger over hate speech and divisive content, more than one hundred advertisers are fleeing Facebook. Fueled by the company's refusal to police ugly matter on the global social platform, and Facebook giving the Trump campaign a green light to post blatantly false political ads, blue-chip advertisers are saying enough is enough. As the boycott picked up momentum with Unilever, Verizon, Pepsi, Starbucks, Coca-Cola, Honda, and Hershey's adding their names to the massive pushback, Facebook's  company's stock price plunged 8% in one day, wiping away $56 billion of its market value — and also stripping CEO Mark Zuckerberg of $7 billion off his net worth.
"The social network is confronting a new pressure campaign from advertisers unlike anything in its recent history," CNN reports. "The #StopHateForProfit campaign, which launched in the wake of Facebook's decision not to take action on incendiary posts from President Donald Trump, is now a force Facebook cannot ignore."
These types of ad boycotts are often hard to stop, as companies are pressured by activists to choose between Facebook and being part of the problem. Just ask Glenn Beck, Bill O'Reilly, and Rush Limbaugh, two of whom lost their jobs when advertisers abandoned them as part of large-scale revolts sparked by right-wing hate content. Consumer product giant Proctor & Gamble is currently reviewing its ad spending and vows that it will not advertise "on or near content that we determine is hateful, denigrating or discriminatory." If P&G drops Facebook, it'll be another huge blow.
And it's not just companies calling out Facebook. "It is clear that Facebook and its CEO, Mark Zuckerberg, are no longer simply negligent, but in fact, complacent in the spread of misinformation, despite the irreversible damage to our democracy," Derrick Johnson, president and CEO of the NAACP said in a statement last week.
This is the price Facebook pays for having committed itself to Trump's re-election. Facebook now mirrors Fox News in terms of media outlets that are doing damage to our democracy. Fearing Republican reprisals, which can mean endless and expensive federal investigations, Facebook carves out special places for Trump's lies to remain untouched, while white-nationalists and hate voices prosper.
On Friday, the third most popular post on Facebook in the U.S. was a photo of a Vietnam War memorial vandalized by BLM protesters. "Except the photo is from 2016, the vandals weren't BLM-affiliated, and it was debunked by a fact-checker weeks ago," as New York Times tech reporter Kevin Roose noted.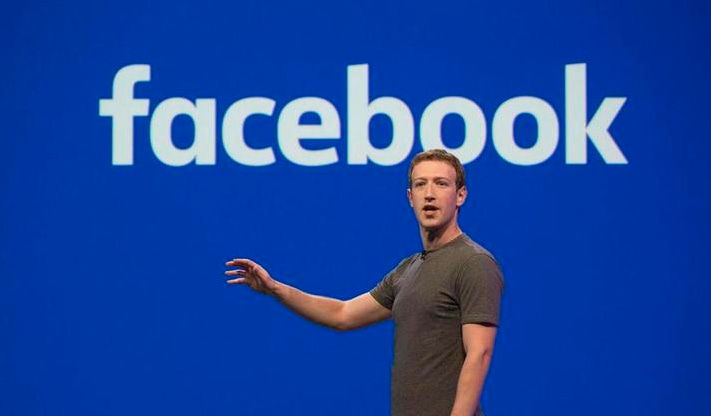 Zuckerberg has tried to stem the uproar by announcing minor new policies the company will put into place to combat the spread of hate speech on Facebook. For instance, no ads will be allowed if they label another demographic as dangerous, or if they portray immigrants or refugees as inferior.
For years though, Facebook has made similar promises and nothing has changed as the global platform serves as an open range for often violent right-wing misinformation. "We have been down this road before with Facebook," noted The Anti-Defamation League, among the collection of civil rights groups that organized the advertiser action. "They have made apologies in the past. They have taken meager steps after each catastrophe where their platform played a part. But this has to end now."
Earlier this month Zuckerberg lashed out at Twitter, criticizing the social media giant for having the temerity to fact check one of Trump's blatantly false tweets. Zuckerberg claimed that was totally out of bounds ("Facebook shouldn't be the arbiter of truth of everything that people say online"), which is why the company leaves Trump's false, bigoted tweets untouched when they're reposted on Facebook.
And we recently learned an internal Facebook report from 2018 confirmed that the company's refusal to address rampant political misinformation among users was driving people apart. Facebook executives, having watched the platform help elect Trump in 2016, quietly shelved the report's findings, in part because they were afraid conservatives would be upset at Facebook for trying to reign in disinformation and divisive content.
"They don't want to be regulated. So they pander to the White House," Speaker of the House Nancy Pelosi has rightly pointed out.
For now, the corporate smackdowns of Facebook roll on:
•"There is no place for racism in the world and there is no place for racism on social media" — Coca-Cola
•"By withholding our advertising dollars, together we can demand that Facebook take meaningful steps to create a platform that's safer for all communities," — Eilleen Fisher 
•"We do not believe that Facebook is effectively managing violent and divisive speech on their platform," — Hershey's
•"For the month of July, American Honda will withhold its advertising on Facebook and Instagram, choosing to stand with people united against hate and racism," — Honda
•"We are voicing our concern about Facebook's failure to stop the spread of misinformation and hate speech on its platform," — Levi's
•"Continuing to advertise on these platforms at this time would not add value to people and society," — Unilever.
Unilver, home to Dove soap and Lipton tea, is one of the largest consumer advertisers in the world and spent $43 million with Facebook last year. Let's hope its inclusion in the sweeping ad boycott helps convince the company to finally break its ties with Trump, and to end Facebook's ugly sponsorship of misinformation.
---
😂 GOOD STUFF:
I first time I saw Sarah Cooper lip-sync Donald Trump I knew something miraculous had been created. Scores of performers have been impersonating Trump and trying to capture the demented madness that barely lurks below the surface. But it's Cooper who's pulled off the most lasting homage by using his own voice, as well as her bottomless talents.  
The New York Times Magazine had a good piece on her wondrous work over the weekend:
In Cooper's version there's just Cooper, posting videos online, usually from her own apartment, miming along to the president's characteristic rasp — part pontificating doorman, part tepid Marlon Brando impersonation, grasping from one excuse to another, one enemy to another, one wrecking ball to another…She uses jump cuts and darting eyes to capture the rate at which Trump leaps from one topic to another — midsentence, midthought, sometimes midsyllable.
🎤 FUN STUFF — BECAUSE WE ALL NEED A BREAK
Beyonce, "Black Parade"
Serving as a celebration of black culture and loud support for black activism, Beyonce arrives with one of the best songs of 2020, and at the exact right time. As Kiana Fitzgerald noted at NPR, "Beyoncé has methodically transitioned from using her music as a vehicle for pop domination to using it as a means to position her support of Black pride, front and center, in all of its iterations. "Black Parade," a call to action and a salve for a wounded nation, is the latest extension of that."
I'm goin' back to the South
I'm goin' back, back, back, back
Where my roots ain't watered down
Growin', growin' like a Baobab tree
Of life on fertile ground, ancestors put me on game